WRESTLING, ATHLETIC TEAM and FITNESS SCALES
Superior Scale offers several scales for use by athletic programs, physicians, and other individuals requiring durable, portable scales that provide good accurate measurements. The scales shown below are some of the most popular scales used by athletic teams across the country. These scales use load cell technology, so there are no moving parts like those found in mechanical scales. You may call us anytime to obtain more information or to place an order at 1-800-SCALEMAN (1-800-722-5362) or 856-227-3131.
TRANSPORT AND STORAGE CASES AVAILABLE FOR ALL MODELS!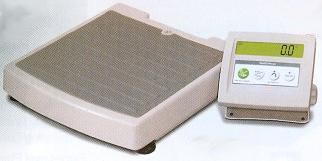 Item: W20081
Platform Size: 14" x 14.5" x 3"
Shipping Weight: 32 lbs.
Capacity: 550 lbs.
Resolution: 0.2 lbs.
Display: Large 1" LCD
Power: 120Vac adapter and internal rechargeable battery

Item: W20082
Platform Size: 18" x 16" x 1.5"
Weight: 32 lbs.
Capacity: 500 lbs.
Resolution: 0.1 lbs.
Display: Red Digital LED
Power: 110Vac or Rechargeable Battery Pack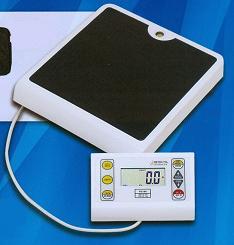 Item: W20083
Platform Size: 12.5" x 13" x 3.33"
Capacity: 480 lbs. x 0.2 lbs. resolution
BMI (body mass index) function by selecting height with scroll keys
Display: 1" high LCD
Power: 6 "AA" alkaline batteries or Optional AC adapter
Display: 1" high LCD

Item: W20084
Platform Size: 12.2"x 11.8" x 1.97"
Capacity: 550 lbs.
Resolution: 0.2 lbs.
Power: AC adapter or 6 "AA" alkaline batteries.
Display: 1" high LCD
CALL NOW ... 1-800-SCALEMAN
Click Here to Return to Home Page