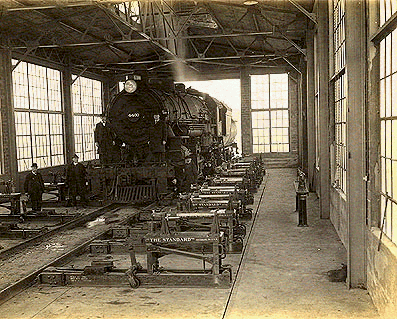 Superior Scale History
Superior Scale has been serving the country's weighing needs since the turn of the century. Pictured above is a railroad track scale which was custom built in the early 1900's to weigh a steam locomotive. This particular scale was manufactured for Baldwin Locomotive Works in Philadelphia. There was a scale to weigh the entire locomotive and also a scale for each independent wheel. This allowed engineers to determine actual weight distribution throughout the locomotive.

Starting out in Pittsburgh and Center City, Philadelphia, Superior Scale made the move across the Delaware River to Deptford, NJ about 35 years ago. In 1995, Superior Scale moved within Deptford to a more spacious facility.... "4A Superior Way". We now have several loading docks, large ground-level overhead doors, forklifts, an overhead hoist system, a secured paved yard, large warehouse space, and several service vehicles for field repairs and calibrations. Superior Scale's main operations take place at this location, from sales, to service, to rentals. Our calibration facility boasts a testing machine capable of testing load cells, crane scales, and dynamometers up to 500,000 lbs. in tension and compression forces, all traceable to NIST. Our precision calibration area utilizes an anti-vibration marble table, crucial for laboratory type balance and weight calibrations. We also possess several other calibration units including benchtop testers, hydraulic presses, dillon testing machines, dead weight testers (for pressure gauges), and torque testing machines.

Superior Scale looks toward the future as we enter the new millenium. Superior Scale is a 4th generation company looking forward to its 100th anniversary. Our goal is to continually improve all aspects of the scope of our work. We are also always searching for ways to expand our business to better serve our loyal customers.

Please feel free to set up an appointment to stop by our facility. We are very proud of our accomplishments and would be happy to visit with you at "4A Superior Way."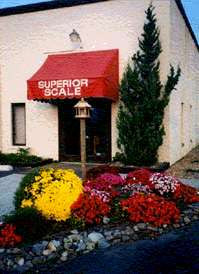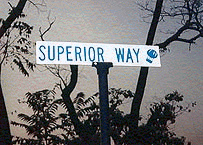 Click Here toReturn Home