Retail / Price-Computing Scales
Price-computing scales are used in retail establishments such as delicatessens, candy stores, tobacco shops, and roadside stands. If you sell it by weight, you need a price-computing scale. Superior Scale offers sales and repairs of most all price computing scales. Below are some examples of scales we can supply.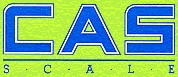 LP-1000
Label Printing, Price Computing Scale
54 Programmable Speed Keys for Item Look-up
200 PLU's (other models avail. to offer more)
Numerous Label Formats
Sales data
Too many functions to list
Capacity 30 lb.
Model AP-1
28 Speed Keys for quick item lookup
Accumulation function
Customer and operator visible displays
Bright digital display
Professional appearance
1/4 and 1/2 lb. keys
Tare save and pre-pack keys
Capacity: 30 lb. or 15 lb.
Model Space 2000
Easy to read bright digital display
Displays on operator and customer sides of scale
Zero, Tare, Tare save, and Pre-pack
1/4 and 1/2 lb. keys
Optional fish pan with drainage hole
Capacity: 30 lb.
Model EP-10
Great for outdoor markets, stands
Battery operated
LCD display
Optional cigarette-lighter adapter
Zero, Tare, Hold
Equipped with portable handcarry handle
Return to Superior Scale Homepage