Dillon CRANEGARD - Superior Scale 856-227-3131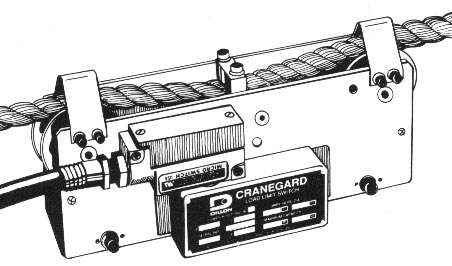 Clamp-on Cable Overload Protection
Clamps on cables for wire rope hoist, elevator, and crane overload prevention and slackline detection. Installs in minutes with screwdriver and Allen wrench. Installation is simplicity itself. Clamp the Cranegard directly onto a slack hoist or crane wire rope quickly without severing rope or interrupting service. Up to four switches can be furnished. Switch actuates immediately when pre-set load limit is exceeded.
Specifications Notes:
Basic units can accomodate 1-4 of Option B or 1-2 of Option C switches. Ultimate safety factor of all units is 2:1 (1.8:1 for metric capacities). Cable should be IWRC (Independent Wire Rope Core) with as many strands as possible. Wire rope selection for any application for proper safety factor is a customer responsibility. Calibration performed with rope diameter specified at order.
Ordering Instructions:
Specifiy Model Number.

Specify Rope Diameter.

Specify Switch Option and Quantity.

Specify Switch Setpoints (Ascending or Descending).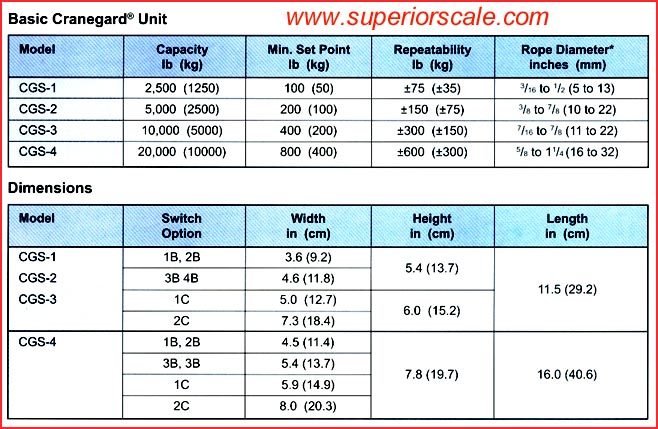 SWITCH OPTIONS